ILLUSTRATION: MARINE POLLUTION AWARENESS
The prompt for the Illustration was environmental pollution. Marine pollution is an issue that we have created with the invention of plastic. The Kraken has always been a mythological creature that has scared sailors. Just as sailors used to be scared of the unknown, we should be afraid of the repercussions plastic will have on our environment. 
Professor Karen Dorff | Image & Color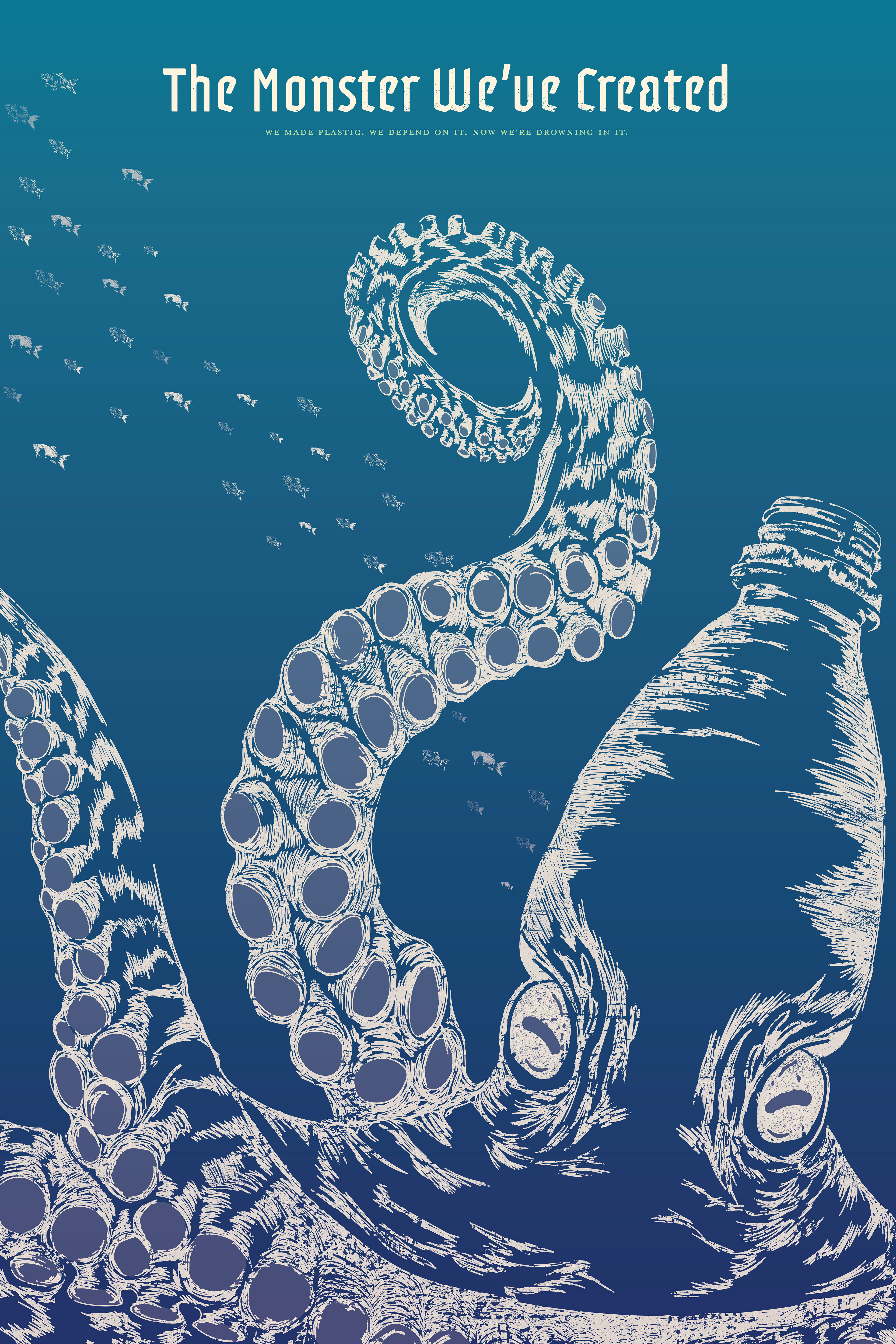 TYPOGRAPHIC ILLUSTRATION  — UNT SHOWCASE EVENT 
Typographic Poster made to showcase a UNT Men's Chorus Event. The illustration was made to be an eye-catching poster that would showcase the song being performed. 
Professor David Wolske | Typography I